Breaking News: IJEE is indexing in ISC database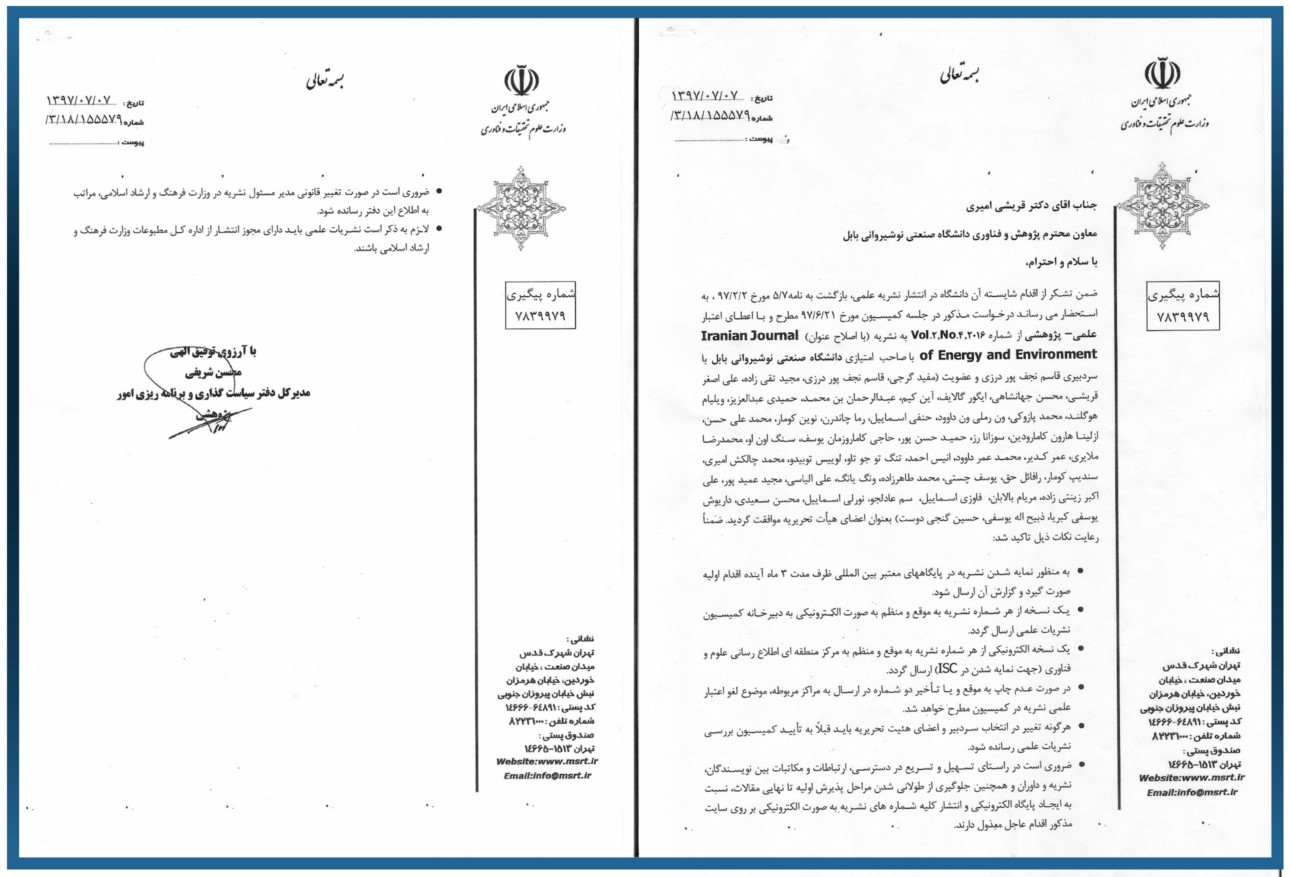 Based on Iranian Ministry of Science, Technology & Innovation (Higher Education) IJEE was evaluated by the Ministry Higher Commissions.
IJEE's ranking was approved as academic journal by the committee of "Journal Publication" as Scientific Research Journal. This means that all academic staff who published in IJEE their publication would be credited by their respective institute and universities.
Please check out the approval letter shown in below.